Wine cultivation
Modern and authentic
In the cellars, we continue what we started in the vineyards. We try to preserve and improve the harvested quality by innovative cellar techniques, experience and sensitive treatment. But intuition is significant. Here, we trust our cellar master Edgar Schneider and our oenologist Markus Montano Lopez.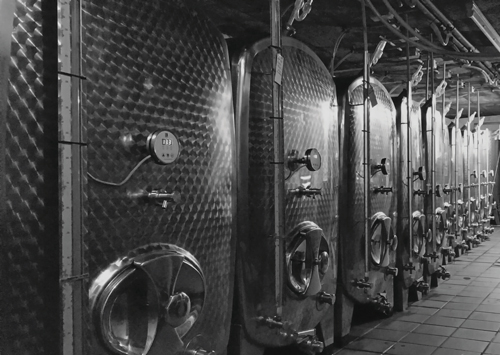 Wine stamped by craft and character
In cooperation with the Mosel estate Wwe. Dr. H. Thanisch Erben Müller-Burggraef the ultra modern manufacture was bulit in 2015: 900 square meters equipped with the newest technology. The cellar with 300 square meters has capacity of 140,000 liters and offers both estates potential for further growing. VILLA HUESGEN wines are mostly cultivated and aged in stainless steel tanks and Barrique casks and wooden barrels.