Juni 2023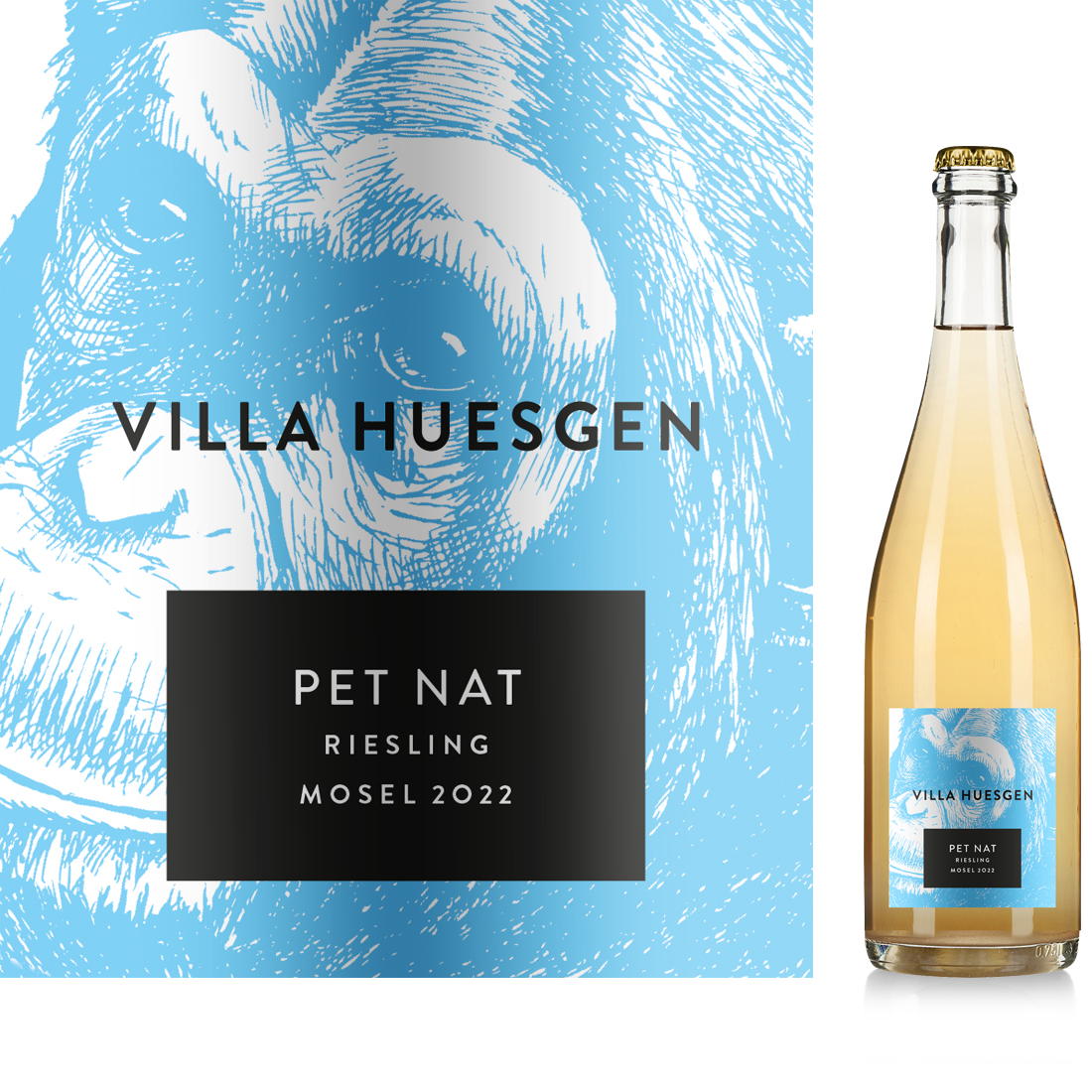 May we introduce? Our new PET NAT Riesling!
The VILLA HUESGEN PET NAT Pétillant Naturel Riesling is produced according to the original form of bottle fermentation. An unfiltered and yeast-transparent Riesling pearl wine with a delicate perlage. Wonderfully creamy. With aromas of citrus, orange peel and ripe yellow apples. A sparkling wild aperitif!
The Pet (German: Haustier) has a long tradition at the Villa: in the small rehearsal room of the Villa Huesgen, in the so-called Saufstübchen, you can find the little monkey hanging upside down from the railing. The Art Nouveau architect of the house, Bruno Möhring, loved the comic. So the witty, wild little monkey moved into the premises and has already experienced many a tingling #meandmymonkey hour with Riesling.